Bo-Dean is a native of Jacksonville, Florida where he and his siblings were raised by their single mother. He learned his values by attending his grandmother's Baptist church. His love of sports began while watching college football on Saturdays and NFL games on Sundays. Bo-Dean represented Jean Ribault High, his all-Black high school, as the Fellowship of Christian Athletes (FCA) athlete of the year during the 1981–1982 season.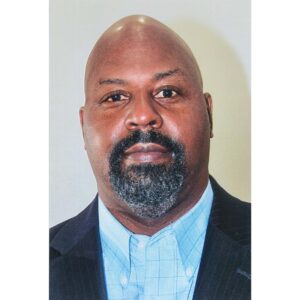 Bo-Dean became the first male on his mother's side of the family to receive a four-year, Bachelor of Arts degree. He started his college football career in 1984 as a walk-on at Cheyney University, the oldest Historically Black College-University (HBCU) in America. He transferred to Villanova University to continue his college football career after Villanova, which had previously dropped football after the 1980 season, reinstated it in 1984. Bo-Dean acclimated to the majority white team and in 1989, earned his varsity ring and jacket.
Bo-Dean is currently a member of the Delco Press Club. Over the years, Bo-Dean has been part of notable articles in the Philadelphia Inquirer, Delco Times, Town Talk, Delaware Business Magazine, Out & About Magazine, County Press, and Main Line Today. Bo-Dean writes about diversity & inclusion in sports and the positive impact multiculturalism had on his personal relationships in college.
"We have reached a once-in-a-lifetime moment—a chance to affect change—and ignite a cultural shift in the ways we view each other as human beings. One man's story might be enough to influence that change. Bo-Dean Sanders's story is at the same time both common and unique.  Race Against… Against Race is one read that could affect your life and those of many others.

— Marc Zumoff, play-by-play voice of the Philadelphia 76ers on NBC Sports Philadelphia