Unscripted with MJ: Bo-Dean Sanders Numero Uno
On this 28th episode of "Unscripted with MJ," MJ speaks with his special guest, author Bo-Dean Sanders, in part one of a three-part interview on his book, "Race Against...Against Race, My Journey of Diversity and Inclusion Through Sports." MJ also looks at who he wishes/hopes will be playing for the college football National Championship coming up on January 10, 2022 from Indianapolis. Enjoy!
From The Philadelphia Tribune : New Book Offers Perspective on Race, Diversity from a Student-Athlete

Please note: the following item appeared in the Sunday, July 18, 2021 editions of The Philadelphia Tribune. To read the full column by Donald Hunt, please click here.
A new sports book written by Bo-Dean Sanders, a former college football student-athlete, on various stereotypes through the foundation of sports and experiences titled "Race Against...Against Race," published by Morgan James Publishing.
In the book, Sanders writes about his personal journey addressing issues of race relations. The book chronicles his college football career, but also his individual journey involving unconscious bias, social acceptance, race relations, and cultural identity, and the positive impact multiculturalism had on his relationships in college.
With his perspective on diversity and inclusion, he writes about his experiences a a young man growing up playing high school football in Jacksonville, FL, then as a college student who left the comfort of Cheyney University, the oldest Historically Black College and University for an affluent, predominantly white school, Villanova University. There, Sanders encountered financial issues, homelessness and a uncertain future. He persevered through a lot of adversity and worked extremely hard to reach for the Black American dream.
The book is now available in bookstores and online.
© Copyright 2021 phillytrib.com, 520 S. 16th Street Philadelphia, PA
What team sports can teach us about race relations with Bo-Dean Sanders
The UNcivilized Podcast with Traver Boehm
XL 10 Minute Leaders: Bo-Dean Sanders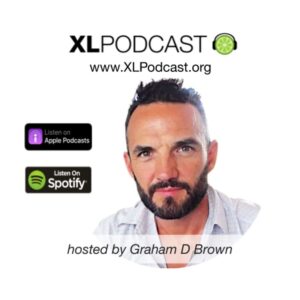 Counter Culture with Grover Silcox: Season 5 Episode 13
The Pursuit of Learning Podcast: Part II
The Pursuit of Learning Podcast: Part 1
K.P. Wee Podcast Episode 28: Sports & Activism with Bo-Dean Sanders
This episode of The K.P. Wee Podcast features author, speaker, and former athlete Bo-Dean Sanders. During the conversation, Bo-Dean shares a lot about his time facing racism in sports in the '80s. He begins by talking about his early relationship with football and how he wasn't exposed to diverse teams until at least his teen years. He thanks his upbringing for giving him the ability to empathize with the integrated teams he would eventually play for—especially at Villanova. He encourages listeners to embrace the fact that they can overcome any challenge thrown their way.
Bo-Dean also shares a story about the time he met Charles Barkley and the impact that had on his football career and his life as a whole. He provides strategies for allies of those trying to advance the cause of racial equality, many of which are outlined in the book. He also applauds the work of current activists athletes who are continuing to move the ball forward, as he says, while acknowledging that athletes in the U.S. have "always done this work." He is thankful for the opportunity to be a spokesman of sorts for racial equality and works to build up the communities of those who are still disenfranchised around the country.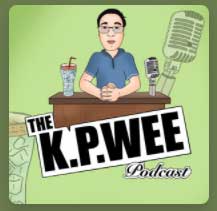 Off Da Cuff Podcast By Big Jefe & Ulika: Season 2 Episode 7
A podcast where two old friends and former classmates talk about current events, sports, fatherhood, movies and whatever the hell else we wanna talk about. It's entertaining, it's fun, it's real!
The guys discuss race and race relations and how it relates to life as we know it with former college (Villanova) football player, now author and Advocate for Diversity and Inclusion, Bo-Dean Sanders. Interview time is 1 hour and 45 minutes.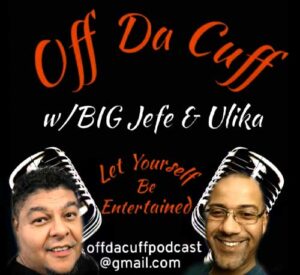 Brain Spaghetti Podcast: Episode 8: Race Relations and Relationship Building
Host, Rebecca, chats with guest Bo-Dean Sanders about his book "Race Against...Against Race: My Journey of Diversity and Inclusion Through Sport".
Bo-Dean's story tells his experience playing football at the high school and college levels. He shares how the pursuit of his dream to play college ball and the relationships he made along the way, shaped his understanding of race relations.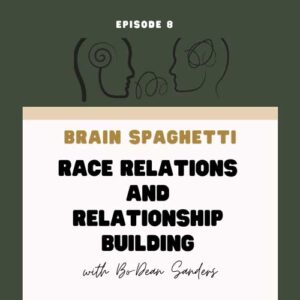 Loser's Ball Podcast: Episode 10: Sports & Activism with Bo-Dean Sanders
Hosts Ben and Ilan are joined by Bo-Dean Sanders, author of "Race Against… Against Race". Bo-Dean shares his insights on diversity and inclusion in sports and the positive impact multiculturalism had on his personal relationships in college. Then, Bo-Dean talks about the NBA's social justice initiatives, what the league can do moving forward and which past and present players have stood out as advocates for equality and inclusion. The episode wraps up with the fan-favourite rapid fire questions for Bo-Dean.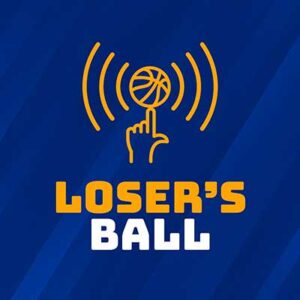 I'll Talk If You'll Listen Podcast (creator Tim Brooks)
Episode 63: Selfish Hobbies and Black History w/ Bo-Dean Sanders!
Former Villanova football player tackles issue of diversity and inclusion in new book
HAVERFORD — Professional tennis great Serena Williams once said, "It doesn't matter what your background is or where you came from. If you have dreams and goals, that's all that matters."
When Bo-Dean Sanders of Havertown was a young athlete growing up in the South, he began dreaming of playing college football one day. As fate would have it, his childhood dream soon turned into reality. Sanders recently recorded his journey from a young student playing football in a high school in Jacksonville, Fla., to becoming a football player at Villanova University in his recently released book, "Race Against … Against Race: My Journey of Diversity and Inclusion Through Sports."
"Race Against … Against Race" is Sanders' memoir about transcending stereotypes through the foundation of sports. He provides a unique perspective on building relationships with teammates and classmates from different socio-economic backgrounds and races by reaching out, talking, and listening. In his first-ever book, Sanders explores how diversity and inclusion in sports and multiculturalism impacted his personal relationships in college.
Radio: Philadelphia's Morning Answer with Chris Stigall
Chris Stigall has been talking with his morning audience in Philadelphia for years. He's covered everything from corrupt politicians and political conventions to a super bowl parade and sugary beverages taxes. Weaving captivating interviews of news makers, politicians and entertainers with his own brand of honesty and irreverence, you'll hear why we call him Philadelphia's Morning Answer. In the final live show of 2020, producer "Fast Eddie" Caiazzo is behind the mic with Program Director Tim DeMoss in the producer's chair.
Chris Stigall interviews Bo-Dean Sanders about his new book Race Against...Against Race  on tackling the tough conversations about race needed in 2021.  Sanders, a former Villanova football player, discusses his journey and diversity and inclusion through sports.