Bo-Dean looks forward to telling his story of Diversity and Inclusion through Sports.
During Bo-Dean's journey he was able to navigate his way through a new and different environment - different from his experience growing up in a Black community, then attending the oldest HBCU in the United States Cheyney University and transferring to a (PWI) Villanova University and graduating with a positive outcome.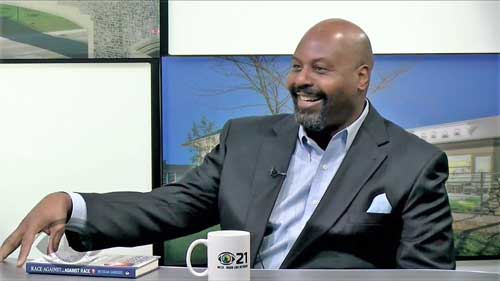 As a former student athlete, corporate and business professional, Bo-Dean is uniquely qualified to facilitate a candid and comprehensive conversation by using a 'low hanging fruit' approach before tackling the 'uncomfortable conversation.'
Bo-Dean's goal is to listen, educate, encourage and inspire.
"Race Against… Against Race is a riveting memoir that delves into the highs and lows of Bo-Dean Sanders growth as a talented, young Black football athlete and first-generation college student, navigating identity and race. As a former Black college football athlete, this book resonated with critical moments of my life, which helped shape my identity and spearhead the launch of the National Diversity Council. I highly recommend this moving and inspiring book that you won't want to put down!"

— Dennis Kennedy, founder and chairman of National Diversity Council
"Race Against . . . Against Race Sanders tells a riveting story of pushing himself to reach the goal that he thought mattered most—becoming a collegiate and professional football player. It is a gripping tale of growing up under the weightiness of segregation and poverty in the South and leaving home to go north to start life on his terms. Much of what he learned along the way is the same things that many of us come to appreciate—to value family, friends and to embrace new beginnings. In this way, Sanders pushes the reader to recall their own childhood and dreams for the future. But Sanders learned so much more in his race against race, and in the end, things work out exactly as they were meant."

— Allener M. Baker-Rogers, Ed.D., retired university administrator and assistant professor of educational researcher and co-author of They Carried Us: The Social Impact of Philadelphia's Black Women Leaders.